Holidays Around the World, Third Edition
The world holiday originates from the term "holy day," although many define holidays as state or federally mandated days that students and employees do not work. Holidays are a time where people focus on important religious, cultural, or global events. Educating students about holidays around the world is a great way to start service learning projects and integrate units on important global issues. This edition of Global Updates focuses on fall and winter holidays around the world and shines a special spotlight on New Year Celebrations and using holidays for service learning.
Spotlight on the New Year
RUSSIAN NEW YEAR
Special thanks to Yevgenia Arutyunyan, Charlotte Country Day,
for information about the Russian New Year!
New Year in Russia is celebrated on January 1, the first day of the Gregorian Calendar. "Amongst the most popular New Year symbols is a New Year's tree called Novogodnaya Yolka (New Year's tree) which is topped with a bright star" and decorated with ornaments. "Another popularly celebrated New Year tradition is the arrival of Ded Moroz, or Father Frost, and his granddaughter Snegurochka, the snow maiden. They bring in New Year presents for the good children and keep them under the New Year's Tree. Children sing a song [or recite a poem] to make Father Frost happy."
"The most important part of the New Year activities is the sumptuous dinner with light music and champagne that starts late in the evening." Every table serves "Stolichniy Salad" made with peas, potatoes, carrots, pickles, eggs, and sometimes chicken. There will be plenty of meat, cakes, and flowing champagne. At 11 pm, Russians toast "good bye to the old year" and then watch various New Year TV shows that include music, celebrities, famous New Year-themed movies until the President's speech that leads into the countdown from the Kremlin tower clock to midnight.
Sources and More Information:
Happywink.org
New Year in Russia
CHINESE NEW YEAR
Chinese New Year of 2012, THE YEAR OF THE DRAGON,
begins January 23.
According to one legend, thousands of years ago an evil monster named Nian ravaged a village in China. The following year Nian returned and again ravaged the village. Before it could happen a third time, the villagers devised a plan to scare the monster away. Banners, in the protective color red, were hung everywhere. Firecrackers, drums, and gongs were used to create loud noises to scare the beast away. The plan worked and a celebration followed during which people feasted, visited with each other, exchanged gifts, and danced. Thus began a celebration, known as the Chinese New Year, also recognized as the Spring Festival. The Chinese New Year is based on the lunar calendar, which dates back centuries before the calendar we use today.
Preparations tend to begin a month from the date of the Chinese New Year, when people start buying presents, decorations, food, and clothing. Chinese houses are cleaned from top to bottom, to sweep away any traces of bad luck. Doors and windowpanes are given a new coat of paint, usually red, and are then decorated with paper banners and scrolls with themes such as happiness, wealth, and longevity printed on them. New Year's Eve and New Year's Day are celebrated as a family affair, a time of reunion and thanksgiving. Shooting off firecrackers on New Year's Eve is the Chinese way of sending out the old year and welcoming in the New Year. The dragon is another popular symbol for the Chinese New Year, representing strength, goodness, good luck, and supernatural forces. The Festival of Lanterns marks the end of the New Year celebration.
Sources and more information:
education2.uvic.ca
Chinese New Year
kidactivities.net
Holidays: Chinese New Year
OTHER NEW YEAR CELEBRATIONS
Diwalli is a New Year celebration and festival of lights that takes place across India between mid-October to mid-December. Read more about Diwalli below!
Losar is the Tibetan New Year
unctv.pbslearningmedia.org
Tibetan new Year
Nowruz is the Iranian New Year
Incultureparent.com
Persian New Year
Iranologie.com
UN.org
Using Holidays to Promote Global Awareness
"Rendering help to another is the function

of all human beings."
(Tattvarthasutra 5.21, Jain Religious Text)
Edutopia, edutopia.org
How to Use Service Learning to Engage Kids
Learning by Giving: Community Service as Classwork
Learning to Give, learningtogive.org
Featured Lessons and Resources

Massachusetts Department of Education, doe.mass.edu
Community Lessons: Integrating Service Learning into the K-12 Curriculum
National Youth Leadership Council, www.nylc.org
Resources: Featured Lessons, Activities, and Projects from the National Youth Leadership Council
NCDPI, ncpublicschools.org
Learn and Serve K-12 North Carolina
Our Global Awareness, ourglobalawareness.com
Sustainable Living During the Holidays
Teaching Tolerance, www.tolerance.org
Celebrating Connections: understand similarities and differences in various religious traditions.
Teach Unicef, teachuniceg.org
Resources for teaching global issues, organized by topic and grade.
Ten World Holidays


BASANT (Vasanta): Boys in South Asia, particularly Pakistan, celebrate the end of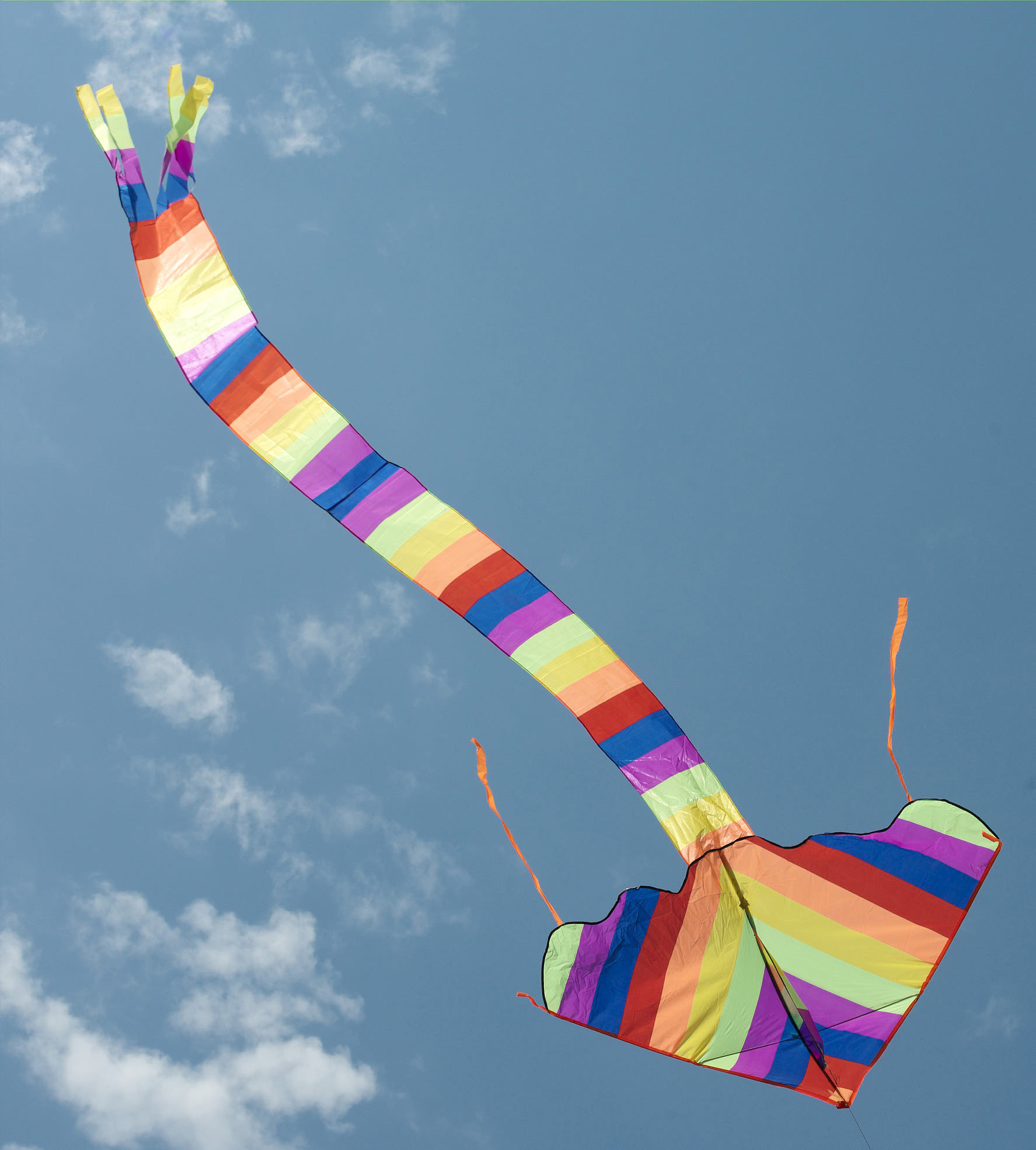 winter and the arrival of spring with kite-fighting contests and a holiday tradition called Basant (meaning the "joys of spring"). Although the event has led to controversy, injuries, and even power failure in Pakistan, boys continue to fly kites. The winner is the boy who can keep his kite in the air the longest.
Sources and more information:
BBC.com
Lahore's Kite Festival Kicks Off
Pilgrims Washing in the Ganges River
Hindukids.org
Stories: Indian Festivals
ThingsAsian.com
CHRISTMAS is the Christian festival celebrating the birth of Jesus. One tradition of the Christmas season is the lighting of candles on an Advent wreath, a wreath made of fir branches with four candles denoting the four Sundays of the Advent season. However, since the early 20th century, Christmas has also been a secular family holiday, observed by Christians and non-Christians alike. A mythical figure named Santa Claus plays a pivotal role and is thought to deliver presents to boys and girls.
Sources and more information:
Britannica.com
Brittanica: Christmas
Factmonster.com
Names for Santa Around the World
NYDailyNews.com
Christmas Trees Around the World
DIWALI is a New Year celebration and festival of lights that takes place across India between mid-October to mid-December. The festival honors Lakshmi, India's goddess of prosperity, and celebrates the triumph of good over evil. Although originally a Hindu celebration this five day festival is celebrated by both Hindus and non-Hindus today. Small clay saucers filled with oil and cotton wick are placed near houses and along roads at night. Lit saucers are also floated on the sacred Ganges River. Homes are cleaned and decorated, sweets are enjoyed, and fireworks shot into the sky.
Sources and more information:
Nationalgeographic.com
Diwali: India's Festival of Light
Diwali Lights Festival (Video)
BBC.co.uk
Diwalifestival.org
Diwali
Diwali, Hindu Festival Of Lights

EID AL-ADHA (Festival of Sacrifice) is one of two main Islamic celebrations. It falls on the tenth day of the lunar month of Zul-Hijja and marks Abraham's sacrifice. During Eid Al-Adha sheep, goats, and camels are offered to God (Allah), and the meat is distributed among family, friends, and the poor, who each get a third share. There is also time for prayer.
Sources and more information:
BBC.com
PBS.org
Islam
Tolerance.org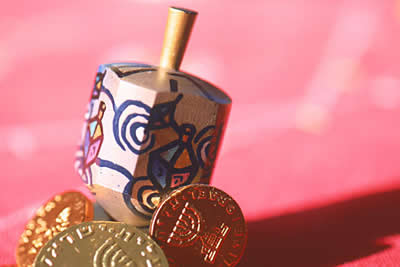 HANUKKAH (Chanukkah) (also called the Festival of Lights), usually celebrated in December, marks the battle that took place more than 2,000 years ago between a small band of Jews (the Maccabbees) and the army of the Syrian king, Antiochus, who tried to force the Jews to give up their religion. The Jews won back their Holy Temple in Jerusalem and found that when they relit the Temple Menorah (oil lamp) the oil, thought to be enough to last for only one day, burned for eight days. It is for this reason that Hanukkah is celebrated for eight days, each night lighting an additional candle of the menorah.
Sources and more information:
Overview
BBC.com
History.com
History of Hanukkah
Learner.org
Lesson Plans
Education-world.com
December Holidays Across Cultures
Hanukkah, The Festival of Lights
ICSresources.org
Scholastic.com
Teacherplanet.com
Celebrations Mini Unit
Comparing Hanukkah and Christmas
KWANZAA is a non-religious event honoring African-American culture and community. Kwanzaa's seven days of celebration, which begin on December 26 and end on January 1, focus on seven principles or goals: unity (umoja), self-determination (kujichagulia), collective work and responsibility (ujima), cooperative economics (ujamaa), purpose (nia), creativity (kuumba), and faith (imani). The word Kwanzaa is derived from Swahili words meaning "first fruits of the harvest," and the holiday includes many elements of traditional African harvest celebrations. The most joyous and elaborate of Kwanzaa's gatherings takes place on December 31, the 6th day of the holiday period. On that night, a great feast (karamu) is held. Families and friends gather to eat, drink, sing, dance, and read stories and poems celebrating their cultural heritage.
Sources and more information:
Educationworld.com
Habari Gani (What's the News)?
Learner.org
LAS POSADAS is a tradition in Mexico to celebrate the nine days of Christmas, December 16-24. During these nine days, children walk in a procession (posada) carrying clay figures of the biblical Mary, Joseph, and the donkey to symbolize the journey from Nazareth to Bethlehem by Mary and Joseph. The children call on the houses of neighbors and friends and sing a song that asks for food and lodging for the weary Mary and Joseph. At each home they are told, "There is no room at the inn." At the last house of the evening there is a party and a pińata. On the last evening of the celebration, December 24, a manger, a stable, and shepherds are added to the procession of clay figures. Mary and Joseph are welcomed into the last home at which they stop, prayers are said, and a figurine representing the baby Jesus is placed in the manger. Religious services are followed by parties and celebrations.
Sources and more information:
Learner.org
Scholastic.com
Celebrate La Posada
LOI KRATHONG FESTIVAL is a holiday celebrated each November in Thailand. "Loi" means "to float" and a "Krathong" is a lotus-shaped vessel made of banana leaves. The Krathong usually contains a candle, three joss-sticks, some flowers and coins. The festival starts on the November night with a full moon. People offer thanks to the Goddess of water by lightening the candles, making a wish, and placing the Krathongs in a nearby river. It is believed that the Krathongs carry away bad luck.
Sources and more information:
Loikrathong.net
Loi Krathong Festival
Tatnews.org
Loi Krathong: Festival of Lights
NOWRUZ is the traditional Iranian new year holiday celebrated in many countries of Central Asia, the Middle East, Central Europe, and elsewhere. Nowruz marks the first day of spring, the beginning of the Iranian year, and the beginning of the Bahá'í year. As well as being a Zoroastrian holiday, it is also a holy day for adherents of Sufism and the Bahá'í faith.
Sources and more information:
Incultureparent.com
Persian New Year
Iranologie.com
UN.org
TET TRUNG THU, or mid-Autumn Moon Festival, is an ancient festival of Vietnam that revolves around children and the celebration of the harvest. It is traditionally held on the 15th day of the 8th Lunar Month and it is believed that this festival originally came about as a way for parents to make up for lost time with their children after harvest season. The festival traditionally was held under the full moon, which represents fullness and prosperity of life. Today, children parade in the streets carrying lanterns and take part in special dances. Moon cakes are also a traditional food for this celebration.
Sources and more information:
Everythingesl.net
Harvest Festivals around the World
Harvestfestivals.net
Harvest Festivals
Teaching Holidays
INTERACTIVE AND LOCAL
Center for Diversity Education, diversityed.org
Learn about cultural and religious traditions that impact the world!
Footsteps of Pilgrims: Historic Travels of Faith
Good Fortune: The Lunar New Year
Carolina Navigators, navigators.web.unc.edu
Request to have a navigator come speak to your students about customs and holidays in their country of origin or study.
World View to YOU!, worldview.unc.edu
Help your colleagues learn best practices for teaching about holidays through World View outreach presentations on Why Culture Matters, Service Learning, and more!
World View to YOU!
ONLINE RESOURCES, ACTIVITIES, AND LESSON PLANS
Learner.org
Peacecorps.gov
Celebrating Our Connections Through Water
Earthcalendar.net
Earth Calendar, Calendar of Holidays and Events
Childrenslibrary.org
Scholastic.com
Educationworld.com
Holidays around the World: A Festival of Lessons
True or False? A Quiz About Four December Celebrations
BBC.co.uk
NYTimes.com
What are your holiday traditions?
Winter Holidays Crossword Puzzle
Nationalgeographic.com
World View's spring seminars look at the historical, political, and culture issues impacting different regions of the world. This spring we will "take" educators to Latin America and Africa. Educators will enjoy talks by experts in the region being addressed and sessions that help integrate global issues into the classroom.

Seminars are for educators of all disciplines and administrators from K-12 and higher education.

1.5 CEU or Professional Development Hours offered per seminar.

Location:

The Friday Center, UNC at Chapel Hill

Cost (NC educator):

Registration is $175 per person per seminar or $325 for both seminars. A team of 4 is $600 (SAVE $100!) per seminar. A team is comprised of 4 or more individuals from a school, college, or district. Only $150 for each additional team member per seminar.


For more information or to register today please call 919/962-9264 or visit worldview.unc.edu

Travel Abroad with World View

Join World View for an unforgettable experience and gain knowledge to add global content to your teaching, make lasting global connections, and create a global learning environment for your students. Applications now being accpeted for World View's Summer 2012 Study Visits to Senegal and Costa Rica.

For more information go to:
worldview.unc.edu/programs-2/international-study-visits/


*ONLY A FEW SPOTS LEFT!*
Summer 2011
NGCSU Language Academy
Subject: Opportunities for Students and Teachers at the NGCSU Federal Service Foreign Language Academy in Summer 2012. *If you are interested in a job teaching with the FSLA, instructions for how to apply will be posted on NGCSU website in mid-January 2012.
What:
Intensive language instruction in First-Year Arabic, Chinese, Russian, German, Korean or Second-Year French from highly qualified teachers.
Date: Two three week cohort sessions
First session: 10-29 June 2012
Second session: 8-27 July 2012
Eligibility: A rising high school sophomore, junior, or senior
Class Ratio: 16 students to one teacher; Two counselors (cadet mentors proficient in target language) will be assigned to each cohort language group
Student Costs: The cost of the program will be $1,800. This is the entire cost of the program and includes tuition, room, meals, books, and trips.
For detailed information, please go to: www.northgeorgia.edu/summeracademy or contact John Wilson, jwilson@northgeorgia.edu
Social Studies Council Awards, Grants, and Scholarship
The NC Council for the Social Studies Awards Program seeks to recognize and honor achievements in Social Studies Education. Several awards are given at our Annual State Conference in February and others occur throughout the year.
NCCSS Student Teacher Scholarship
The NCCSS offers a $1,000.00 scholarship to an undergraduate student in North Carolina who will be student teaching in social studies in 2012 or 2013.
Deadline: Dec 31, 2011.
NCCSS Outstanding Social Studies Teacher of the Year
The NCCSS recognizes exemplary teaching in the field of social studies at the elementary, middle, and high school levels. Deadline: Dec 31, 2011.

NCCSS Teacher Grants
The

NCCSS

provides grants of up to $1,000 to help teachers make an even greater impact in their classroom, school district, and community through innovative social studies programs.
Deadline: Dec 31, 2011.
Applications and nomination forms are posted on the NCCSS website (
ncsocialstudies.org/
).
Youth Leadership Program with
Central Europe
(International Affairs Council of Raleigh)
This will be the
International Affairs Council of Raleigh's
second year to implement this wonderful program. European teens will travel to the U.S. July 8 - 30 and four Triangle-area students and one adult will travel to Central Europe August 4 - 19. High school students and adult participants from the Triangle are currently being recruited for this program. Applications for both students and adults are due January 23, 2012. See links below to download applications and a flier about the program!
Academic WorldQuest Competition
(International Affairs Council of Raleigh)

The International Affairs Council of Raleigh's annual Academic WorldQuest competition is open to local high school teams of four players each. A school may enroll more than one team. Academic WorldQuest features 100 questions about critical global issues.

The International Affairs Council of Raleigh's local competition is February 25, 9 a.m. - 1 p.m., at William Peace University in Raleigh. The winning team will represent the council at the national Academic WorldQuest competition in Washington, DC, in April.

For more information, visit http://www.iacnc.org/events.php




Destination: Denmark


(Center for International Understanding)
The University of North Carolina's Center for International Understanding is delighted to invite applications for the Center's June 16-23, 2012 Destination: Denmark program. This professional development program for K-12 educators will expose them to the cultural, historical, and sociopolitical forces of technological innovation in Denmark. In today's fast paced society teachers must be aware of upcoming and current technologies to prepare students for an increasing array of career options. With completion of the program participants should be able to incorporate this acquired knowledge into the classroom. The cost of the trip is approximately $3,750 and covers airfare, accommodations, meals, transportation, and additional program costs in Denmark.
Applications are due by January 16, 2012.
For more information and application, contact:
Meredith Henderson
Center for International Understanding
919-420-1360, ext. 217
mlh@northcarolina.edu
NC Teaching Asia Network:


Resources for NC Teachers
North Carolina Teaching Asia Network (NCTAN) has been offering free seminars on East Asia since 2002 to North Carolina K-12 teachers. NCTAN is excited to work with North Carolina Center for the Advancement for Teaching (NCCAT) to offer a residential seminar "Closing the Global Achievement Gap: The United States and Asia" at Cullowhee in April, 2012. Visit www.nccat.org for more information.
NCTAN will also start simulcasting seminars, organized by Columbia University's East Asian Center and offer a webinar series by Five College Center East Asian Studies. Teachers who complete the requirements will be eligible to apply for a study tour to East Asia summer 2013.
For more information, go to:
Do you have information to share?
Do you have information that you would like to share with other educators across the state? You are welcome to submit interesting global education programs that are going on in your schools, announcements about global education seminars, new resources that others might find interesting, etc. Please email Julie at kinnaird@unc.edu with your "update-worthy" items!

Reader Mailbag
If you have comments about any of the information contained in the Global Update, send us an email! Perhaps your comments will appear here in this new section of the Global Update.
Disclaimer
World View at UNC-Chapel Hill provides information, resources, and announcements for educational purposes only. It does not represent an endorsement of organizations or point of view by World View or The University of North Carolina at Chapel Hill.