International Summer Opportunities for Educators and Students
Summer Institutes, Courses, and Conferences (U.S.-based)
American Councils for International Education: Intensive Summer Language Institutes
This program provides fully funded fellowships for U.S. classroom teachers to spend six weeks overseas studying intermediate and advanced-level Arabic in Alexandria, Egypt and Chinese in Changchun, China. The Intensive Summer Language Institutes are funded by the Bureau of Educational and Cultural Affairs at the U.S. Department of State and administered by American Councils for International Education. The program is open to current K-12 teachers and community college instructors of Arabic and Mandarin Chinese, as well as to students enrolled in education programs who intend to teach these languages. Applicants must be U.S. citizens and non-native speakers of Arabic and Chinese, speak Arabic or Mandarin Chinese at the intermediate or advanced levels, and currently teach Arabic or Chinese as a Foreign Language at the primary or secondary level at an accredited U.S. public or private school or community college or be enrolled in a program leading to this career. Program Dates: June 19-August 4, 2012. Application Deadline March 2, 2012. To apply please click here.
Center for Advanced Research on Language Acquisition Summer Institutes
The
Center for Advanced Research on Language Acquisition (CARLA)
at the University of Minnesota has offered a summer institute program for second language teachers since 1996. The institutes offered by CARLA reflect a commitment to connecting research with practice as well as an ongoing mission to share information with teachers and their second language learners. Linking research and theory with practical applications for the classroom, each institute includes discussion, theory-building, hands-on activities, and networking with colleagues. Eleven institutes will be offered in 2012. The 2012 institute schedule is posted at
www.carla.umn.edu/institutes
.
Location:
Minneapolis, MN
Choices Program Summer Institute
This four-day summer institute for secondary teachers joins content and methodology. Multiple scholars provide content sessions while lead teachers help participants incorporate content into their teaching. Teachers will hear from leading scholars in the fields of international law and foreign policy, work with the Choices curriculum unit,
Competing Visions of Human Rights: Challenges for U.S. Policy
, explore effective instructional strategies for engaging adolescents in the topic, and plan for outreach to other educators. The 2012 Institute focuses on Competing Visions of Human Rights from July 9- 13. Application Deadline: March 16, 2012. Visit
www.choices.edu
for more information.
Location: Providence, Rhode Island
The Gilder Lehrman Institute of American History Summer Seminars for Teachers
These weeklong summer seminars provide intellectual development as well as a context for developing classroom resources and strategies. The Institute offers forty different seminars including: The Age of Jefferson, Ronald Reagan and the Global Cold War, 9/11 and American Memory, History of American Foreign Policy since 1898. Visit www.gilderlehrman.org for more information.
Application deadline: February 15, 2012
Dates: weeklong seminars occur June through August
Location: various locations in the U.S. and the U.K.
Cost: The Gilder Lehrman Institute covers all books, room, and board as well as providing a $400 (U.S.) or $500 (abroad) travel reimbursement. Participants cover all other travel and personal expenses.


National Endowment for the Humanities Summer Seminars and Institutes
Each year the NEH's Division of Education Programs offers full-time teachers in any American K-12 school opportunities to study humanities topics in a variety of summer seminars and institutes. The principle goal is to engage teachers in studies of the humanities through reading, discussion, writing, and reflection. Seminars and institutes focus on themes from history, literature, and world cultures. For forthcoming program dates and information visit: www.neh.gov.
Application deadline: March 1, 2012
Location: various locations in the U.S. and abroad
Seminar on Korean History & Culture and the Korean American Experience
This five-day seminar provides an understanding of Korean history, fosters an awareness of Korea's rich culture, and makes available outstanding resources and lessons. Participants learn about Korea from prominent scholars, view engaging films, explore Koreatown, savor delicious food, visit a Buddhist temple, view exquisite art, hear the unique sounds of Korean music, and more. Participants also will learn about additional study and travel grants. For further program information and an application e-mail Mary@KoreaAcademy.org or watch for upcoming information at www.KoreaAcademy.org.
Dates: July 30-August 3, 2012
Location: Los Angeles, California
Southeast Asian Studies Summer Institute (SEASSI)
SEASSI is an eight-week intensive language training program for undergraduate and graduate students and professionals, held on the campus of the University of Wisconsin-Madison. Instruction is offered in the following languages: Burmese, Filipino, Hmong, Indonesian, Javanese, Khmer, Lao, Thai, and Vietnamese. Each language course is equivalent to two semesters of study, with full academic-year credit. Instruction is given in small individualized groups. seassi.wisc.edu
Application deadline: April 16, 2012
Dates: June 18 - August 10, 2012
Location: Madison, Wisconsin
Understanding and Teaching about Islam
Dar al Islam offers a free residential two-week long summer institute, primarily for secondary school teachers. The program covers the faith, civilization, and worldview of Islam through a study of primary texts and classical and later interpretations. The goal is for educators to see how Islam works in the daily life of Muslims and to better understand the basic tenets of this fast growing faith in the US and the world. Graduate-level college credits available. For program brochure see: www.daralislam.org.
Application deadline: April 1, 2012
Dates: July 7 - 18, 2012
Location: Abiquiu, New Mexico
Cost: No registration costs, participants must pay for their own travel to Albuquerque. Room, board, materials, and books are provided. There is a fee to earn college credits.
Yale Summer Institutes: Programs in International Educational Resources (PIER)
The MacMillan Center of Yale University draws upon university resources to offer a summer institute series. Each Institute includes lectures and seminars by leading scholars; films; workshops; field trips; and teaching resources and strategy sessions. Some institutes include short overseas study tours. Click here for 2012 schedule announcements.
Location: New Haven, Connecticut. Institutes may also spend days in New York City or Washington, D.C.
Service Learning, Volunteer, and Exchange Opportunities
A Broader View Volunteers Corp
A Broader View Volunteers Corp offers 165 programs in 22 Countries and creates opportunities for high school and college students. The organization can also customize programs for groups and individuals. Programs include teaching English, environmental work, health and sanitation, construction, volunteering in orphanages or day care, and more. Program fees are tax deductible for all volunteers. More information at: www.abroaderview.org
Duration: From 1 week to 24 weeks, programs year round, flexible starting dates.
Cost: From $795 and up (airfare not included)
Cross-Cultural Solutions' flexible international volunteer programs offer the opportunity to come face-to-face with global issues and become part of productive solutions. They have developed partnerships with social service pioneers in a number of host countries and sponsor projects that focus on health care, education, and social development. Volunteer Abroad participants can choose from almost 200 start dates and from 12 countries. The website provides further information for one week and 2-12 week programs.
Duration: 1 - 12 weeks
Cost: $1,746 - and higher (excludes travel to and from the site)
Earthwatch expeditions allow participants to work side-by-side with leading scientists on ongoing research projects worldwide. Through the Live from the Field programs educators can bring their experiences to the classroom via blogs, photos, videos, lessons and activities. Fellowships are awarded through a competitive application process to elementary, middle, and high school educators and administrators. For information on educator opportunities see: www.earthwatch.org/edopp.
Duration: usually 7-10 day expeditions
Cost: $450 - $3,895 (excludes travel to and from the site; fellowships available)
Global Volunteer Network
The Global Volunteer Network offers volunteer opportunities in community projects throughout the world. They currently provide 63 volunteer programs in 22 countries throughout South America, Africa, and Asia. For more information visit: globalvolunteernetwork.org
Duration: 1 week - 6 months
Cost: varies depending on country of program and length of stay; fundraising packet available.
Global Volunteers places volunteers in 150 programs in 20 countries, including the United States. Teams of volunteers live and work together with local people on human and economic development projects. For a global volunteer schedule see: www.globalvolunteers.org.
Duration: 1 - 3 weeks (extended service term 6-24 weeks)
Cost: $50 - $3,000+ ; fundraising options available.
Habitat for Humanity: Global Village Program
Habitat for Humanity International's Global Village trips allows participants a unique opportunity to become active partners with people of another culture. Team members work alongside members of the host country to build homes in impoverished areas, while also experiencing the community's culture, language, and social practices. For more information see the program fact sheet at: www.habitat.org.
Duration: 9 - 14 days
Cost: $1,275 - $2,500 (includes room and board, travel insurance, in country transportation, and a donation to the project; airfare not included)
Operations Crossroads Africa
Operations Crossroads Africa is a cross-cultural exchange program offering seven-week volunteer opportunities in various African countries. All projects are community-initiated, so participants will live and work with hosts who have designed the project. Projects fall into five categories: community construction/development, women in development, agriculture/reforestation, community medical or health outreach, and education/training projects. For more information see: operationcrossroadsafrica.org.
Duration/Dates: 7 weeks / June 15 - August 10, 2012
Cost: $3,800 (includes airfare, orientation costs, in country travel, food, room and board, materials; fundraising options available.)
Projects Abroad has many volunteer programs for both educators and students (16 and over). Programs are in teaching, care, medicine, conservation & environment, archeology, business, journalism, veterinary medicine, physiotherapy, animal care, building, IT projects, sports, law, performing arts, Nomad projects, Inca projects, Khmer projects, Spanish, French, and Russian. Programs are currently available in Africa, Asia, Eastern Europe, Latin America, and the South Pacific. For more information see: www.projects-abroad.org.
Duration: 2 weeks - 6 months
Cost: $2,195-$5,000+ (includes housing, meals, medical and travel insurance, visa support, and program; travel to site is not included)
Service Civil International Voluntary Service
Service Civil International is a non-profit network for voluntary service promoting global tolerance and understanding through grassroots community service in 50 countries. Its work camp service visits require less out-of-pocket cost, but are somewhat more rustic - often requiring volunteers to bring sleeping bags and tents. Long Term Volunteers (LTV) can choose from available 2 to 3 month options. Participants must be willing to live, work, and cook together with others from different backgrounds and cultures. See www.sci-ivs.org for more information.
Duration: 2 - 3 weeks or 2 - 3 months
Cost: $235 for overseas and $100 for US (excludes travel to and from the site). Some host sites may be higher.
WorldTeach at the Center for International Development WorldTeach is a non-profit, non-governmental organization based at Harvard University that provides opportunities for individuals to make a meaningful contribution to international education by living and working as volunteer teachers in developing countries. In addition to year-long programs, WorldTeach also offers summer service programs in China, Costa Rica, Ecuador, Namibia, Poland, and South Africa. For details visit: www.worldteach.org.
Duration: 2 months - 1 year
Cost: $1,000-$5,990 (includes airfare). Summer programs are $4,490-$5,990.
Study Tours
World View Study Visit to Costa
Rica

The goal of the study visit is to help educators become leaders for global education by looking beyond the borders of North Carolina and experiencing a culture, country, and people different from their own. Educators will learn about Costa Rica's education system, the Spanish language, development and environmental issues by exploring significant cultural and historical sites and interacting with Costa Rican families. This study visit is a unique and challenging professional development opportunity---not your typical tourist trip! Knowledge, strategies, and experiences gleaned from the study visit, as well as the Latin America and North Carolina seminar and the follow-up workshop will give participants the ability to add global content to their teaching and help their schools and colleges become more global in focus. Click here for more information.
Application deadline: We still have space available! Please contact World View at 919/962-9264 for more information.
Dates: July 10-July 19 or July 20-29, 2012
Location: Costa Rica
Cost: $2,000 (includes airfare)
American Councils for International Education Seminars
The Educational Seminars program offers Bureau of Educational and Cultural Affairs (ECA), U.S. Department of State funded grants for U.S. school teachers and administrators. Educational Seminars are designed to provide U.S. and international partner administrators, teachers, and students with opportunities to learn more about each other's countries, educational systems, teaching methodologies, culture and society, and to initiate collaborative projects with international partner schools and communities. 2012 programs include destinations such as Argentina, Brazil, Thailand, and Uruguay. www.americancouncils.org.
Application deadline: dates vary by program
Cost: All travel and program expenses are covered.
Augsburg College Center for Global Education Travel Seminars
The Center for Global Education will host summer travel seminars to Nicaragua, Guatemala, and Mexico. Trips explore themes such as environmental justice and sustainable development, immigration, and women's studies. Application deadlines, cost, and schedule vary. www.augsburg.edu/global
AsiaPacificEd
The East-West Center promotes better relations and understanding among the people and nations of the United States, Asia, and the Pacific through cooperative study, research, and dialogue. The Center's AsiaPacificEd Program for Schools supports the Center's mission by providing global learning and exchange opportunities for educators and students in the United States and in the Asia Pacific region. For more information, including program applications and deadlines, visit the Center's website: www.eastwestcenter.org.
Contemporary Russia: A Summer Area Studies
Program in Russia
The American Councils Contemporary Russia Program offers undergraduate and graduate students as well as working professionals an opportunity to study abroad in Russia. Contemporary Russia is the first American Councils program designed to serve participants at all levels of Russian-language proficiency, including those with no prior training in the language. Other program features include weekly cultural excursions, peer tutors, and pre-departure orientation in Washington, D.C. Participants are registered for academic credit at Bryn Mawr College. www.acrussiaabroad.org. Program information for 2012 has not been posted yet. Please check the website for the most up-to-date information.
Fulbright-Hays Summer Seminars Abroad
Programs provide short-term seminars for elementary or high school educators in the social sciences and humanities. Participants will improve their knowledge of the people and cultures of the country they visit through a combined academic and cultural experience. Programs are made available through interagency agreements and bi-national organizations. Although 2012 deadlines have past, visit the website to apply for 2013 programs.
Dates: dates vary according to location
Location: Colombia, Mexico, Brazil, Uruguay, India, China, Oman, United Arab Emirates
Cost: Airfare, room and board, in-country travel, and fees are covered by the program. Participants are responsible for a "cost share" which usually totals $450.
Global Exploration for Educators Organization
Global Exploration for Educators Organization (GEEO) is a 501c3 non-profit organization that runs summer professional development travel programs designed for teachers. GEEO is offering 16 different travel programs for the summer of 2012: India/Nepal, Vietnam, Thailand/Laos/Cambodia, China, Russia/Mongolia/China, Egypt, Turkey (8 or 15 day, South Africa/Mozambique/Zimbabwe/Botswana, Morocco, Argentina/Uruguay/Brazil, Peru, Ecuador, The Galapagos Islands and Costa Rica. Educators have the option to earn graduate school credit through Indiana University and professional development credit. The trips are 8 to 24 days and are designed and discounted to be interesting and affordable. GEEO provides teachers educational materials and the structure to help them bring their experiences into the classroom. The trips are open to all current and retired K-12 and university educators and administrators. Educators are also permitted to bring along a non-educator guest. More information at www.geeo.org.
GEEO can be reached 7 days a week, toll free at 1-877-600-0105 between 9AM-9PM EST.
National Endowment for the Humanities Summer Seminars and Institutes
Each year the NEH's Division of Education Programs offers full-time teachers in any American K-12 school opportunities to study humanities topics in a variety of summer seminars and institutes. The principle goal is to engage teachers in studies of the humanities through reading, discussion, writing, and reflection. Seminars and institutes focus on themes from history, literature, and world cultures. 2012 dates and application materials available on the website, www.neh.gov.
Deadline: March 1, 2012
Location: various locations in the U.S. and abroad
Cost: The price of seminars and institutes vary. All teachers selected to participate will receive a fixed stipend based on the length of the seminar to cover travel, research, and living expenses.
North Carolina Museum of Natural Sciences, Educators of Excellence Institutes
Since 1987, the Museum's Educator of Excellence Institutes have provided exceptional educators with staff development opportunities that transform the way they view and teach natural sciences. These workshops are subsidized by the Educators of Excellence Fund, which enables selected educators to experience the natural world firsthand. Click here for more information.
Application Deadline: February 15, 2012
Location: Yellowstone National Park, Belize, Ecuador, and Peru
Cost: The prices of institutes vary.
Toyota International Teacher Program
The Toyota International Teacher Program currently travels to the Galapagos Islands, Costa Rica, Japan, and South Africa. All programs focus on ways in which U.S. teachers can incorporate global and environmental education into their classrooms and communities through interdisciplinary and solution-centered approaches. www.toyota4education.com.
Application Deadline: Current application deadline has passed. Send contact information to toyotateach@iie.org for notification when the next application cycle opens.
Location: Costa Rica, Galapagos Islands, South Africa, and Japan
Cost: All program materials, transportation, meals, and lodging are covered.
Student Opportunities
Abbey Road Overseas Program
Summer immersion programs for high school students in Spain, France, and Italy that facilitate cross-cultural understanding and enrichment by providing a unique opportunity for: intensive language study and immersion, personal growth, cultural and academic enrichment, travel, recreational and athletic activities, and building lasting ties to host families and peers from around the world. Programs typically run from two to five weeks and the all inclusive fees range from approximately $4,000 to $9,000. www.goabbeyroad.com
AFS offers high school exchange programs in more than 40 countries for students age 15 to 18. Programs range from a summer to a year abroad and include homestays with carefully selected host families, plus many activities designed to help participants see and experience the country and culture. Several scholarship opportunities are available and listed online. Students must be nominated by a teacher, a guidance counselor, an honor society advisor, a principal, or another school representative. usa.afs.org
American Youth Leadership Program with Cambodia
The American Youth Leadership Program (AYLP) with Cambodia is a cross-cultural exchange program that is open to American high school students and teachers (who will serve as program leaders and chaperones). The program begins on June 24 in Honolulu. Then, participants travel to Cambodia, where they will spend three weeks gaining firsthand knowledge of the country's rich and complex history and culture and investigating media effects and issues. Participants will return to Honolulu for program debriefing before returning home on July 23. AYLP is sponsored by the US Department of State's Bureau of Educational and Cultural Affairs (ECA), so program fees and expenses, including travel to/from Honolulu and Cambodia, housing/hotel, meals, and excursion fees in Cambodia and Honolulu are covered through the program. For more information click here.
This study abroad program is designed for 15 to 18 year olds who are looking for a semester, summer, or academic year abroad. Four week summer study abroad can take students to France, Germany, Italy, Spain, Japan or China. Costs for these programs start at $5,995. Two week summer volunteer opportunities start at $3,850 and students can choose from programs in Costa Rica, Peru, Ecuador, Mexico, or Belize. Language requirements vary, and partial and full scholarships are available. www.ayusa.org

Children's International Summer Village (CISV)
CISV evolved from a firm conviction that lasting peace is possible if individuals and groups can learn to live together as friends. CISV offers a four week international camp called Summer Village for 11 year olds, a two to four week international interchange for 12 to 15 year olds, a three week camp for 14 to 15 year olds, and a three week seminar camp for 17-18 year olds. For participants 19 and older there is a two or three week International People's Project where individuals participate in hands-on work for a project across the globe. www.cisv.org

Civic Education Project, Middle and High School Summer Student Programs
The Civic Education Project (CEP), a leadership and citizenship program at Northwestern University, offers two summer programs for 7th-12th graders: Civic Leadership Institute and CivicAction. CEP programs explore complex social issues through academic study, meaningful service work, and meetings with community leaders. Youth learn how to apply skills and abilities to pressing social issues in their own communities. Programs cover a wide variety of topics including poverty, homelessness, education, public health, law, politics, leadership, and social change. Summer 2012 sites for Civic Action are Evanston and Baltimore. Civic Leadership Institutes will be in Baltimore, Chicago, and San Francisco. www.ctd.northwestern.edu/cep.
Class AfloatTM is a shipboard studies program for 11th, 12th and junior college level students-an alternative educational experience that promotes responsible global citizenship in the 21st century. The program explores the social dynamics of life and work on a sailing ship and provides hands-on educational experiences around the globe. A semester and full year of study is projected at a cost of $33,000 and $48,400 respectively (does not include round-trip airfare) for the 2012-13 school year. Financial assistance and scholarships are available. The program is sanctioned by Alberta Learning and the Quebec Ministry of Education.
www.classafloat.com.
Columbia University Pre-college Summer High School Program
The School of Continuing Education at Columbia University offers students entering 11th or 12th grade the opportunity to experience college life while living in a foreign city. Students will broaden their world view through a choice of three vigorous academic programs: Summer Program in New York City, The Barcelona Experience, or Culture and History: Understanding the Arab World. www.ce.columbia.edu/hs.
Edu-Culture International (ECI) offers high school students study abroad opportunities in France, Spain, and Costa Rica (also available for middle school students!). Unique to ECI is anImmersion Week, a week of true immersion, where students are matched with carefully chosen volunteer families, in small communities. Students can choose from set program dates or choose their own dates. Programs range from two to four weeks. educulture.org/programs
Experiment in International Living
Experiment in International Living programs offer cultural immersion experiences in more than 30 countries for high school and undergraduate students. For three to five weeks in summer, participants focus on themes such as community service, language study, ecology, travel, or the arts, while living with a host family and working with a group of students. With experienced group leaders and in-country guides as resources, students build communication skills, increase their self-confidence, and enhance their global awareness. Fees range from $4,000 to $7,900, which includes round-trip airfare. www.usexperiment.org
Global Works
Since 1990, Global Works has been providing summer programs around the world for high school students featuring community service, cultural exchange, adventure travel, and language learning. Adventure length of programs and costs vary by location, but range from two to four weeks and cost between $3,895 and $6,895 (not including airfare). www.globalworkstravel.com
The Global Youth Village is an international youth camp that has been operated by Legacy International since 1979. Legacy International is a non-profit, educational organization affiliated with the United Nation's Department of Public Information as a Non-Governmental organization. The campsite is in the Blue Ridge Mountains of southwestern Virginia. Global Friendships is a 9 to 11 day program for 14 to 19 year olds. There are three time periods offered over the summer. A 17 to 20-day Crossing Cultures Program for youth ages 14 to 18 also runs June 24-July 16 or July 19 to August 4. Tuition is $2,600 for the Crossing Cultures Program or $1,200 for the Global Friendships Program. globalyouthvillage.org
LEAPYear is a 9-month program for 17-20 year-olds which includes language instruction, service and cultural immersion in Central and South America or India, an internship, career and job-readiness counseling, a curriculum of Life Skills Learning, and a formal Rite of Passage that also involves the parents. The program is meant to replace the first year of college, last year of high school or function as a year between high school and college. The cost is $33,900 and includes all scheduled program activities, food and accommodation during the program, one full year of college credit and assistance for securing internship placement after the LEAPYear. State and federal financial aid is available because program participants are considered full-time college students. Scholarships are also available. www.leapnow.org/leapyear/
Lifeworks offers global programs for teens (14 to 19 years of age) which combine international community service projects with cultural immersion, travel and outdoor adventure. Prices vary by location. Current destinations include: British Virgin Islands, Costa Rica, Galapagos and Ecuador, Peru, Thailand, India, and China. www.lifeworks-international.com
National Geographic Student Expeditions
National Geographic Student Expeditions, designed for high school students, offer active, hands-on expeditions combining education and adventure. Three types of programs are offered: expeditions (2-3 weeks), field workshops (10-12 days), and community service programs (14-15 day). Student projects allow them to focus on a particular area of interest-photography, writing, culture, or conservation, while spending three weeks exploring fascinating places like Costa Rica, Peru, Tanzania, India, Ecuador and the Galapagos, or Cambodia. U.S. destinations include the Grand Canyon and Southwest. ngstudentexpeditions.com.
Two, three week sessions of intensive language instruction are offered for high school students and teachers at the NGCSU Federal Service Foreign Language Academy. Languages taught include Arabic, Chinese, Russian, German, Korean and French. Sessions run June 10-29 and July 8-27, 2012. The cost per session is $1,800 and includes tuition, room, meals, books, and trips. www.northgeorgia.edu/summeracademy
People to People International
People to People International's EXPERIENCE travel programs strive to immerse high school students in cultural, educational and humanitarian activities while engaging them in thoughtful discussions about their role in the world. The two-week 2012 trip will be to Thailand. Through the Student Ambassador Program students travel abroad to meet peers in other countries, participate in homestays and experience the diverse cultures and history of the destinations visited. People to People Student Ambassadors are grade school, junior high, and high school students that travel overseas for two to three weeks during the summer to learn, share, and represent their communities and schools. The purpose of People to People Sports Ambassador Programs is to give athletes a greater understanding of the world around them through international competition and cultural exchange. For more information on all of the programs PTPI has to offer visit www.ptpi.org
Rotary International's Youth Exchange programs offer short and long term exchanges worldwide. Youth, ages 15 to 25, can live and study for up to one year in a foreign country. Participant costs vary by duration of stay and location. www.rotary.org
World Affairs Seminar
The World Affairs Seminar introduces future leaders to some of the most perplexing global issues. Hundreds of the best and brightest high school students from all over the world come to Carroll University in Waukesha, Wisconsin (June 16 - 22, 2012) to study and discuss global issues in a safe and non-threatening environment. The 2012 World Affairs Seminar (WAS) will give you an opportunity to explore the impact of Technology on Global Understanding. The daily academic schedule consists of college level lectures, documentary films and Global Forum simulation group meetings. www.worldaffairsseminar.org.
World Experience is an exchange program for high school students. Study visits can be made for one or two semesters in 15 countries across the globe. World Experience strives to strengthen international links of friendship, support and understanding among students, families and communities through a personally guided program of sharing. Students participating in a World Experience program live the adventure, immersed in a new way of life. www.worldexperience.org
More than 200,000 young people have participated in Youth For Understanding (YFU) exchanges in 64 countries for an academic year, academic semester, or summer. YFU students have the chance to learn new languages, experience another culture, make new friends, and discover the world while living with a volunteer host family. Participants must be between the ages of 15 and 19, meet minimum GPA requirements, and be in good health. Program costs varying depending on program and country. Scholarships may be available. Summer programs range from three to eight weeks. www.yfu-usa.org
Do you have information to share?
Do you have information that you would like to share with other educators across the state? You are welcome to submit interesting global education programs that are going on in your schools, announcements about global education seminars, new resources that others might find interesting, etc. Please email Julie at kinnaird@unc.edu with your "update-worthy" items!

Reader Mailbag
If you have comments about any of the information contained in the Global Update, send us an email! Perhaps your comments will appear here in this new section of the Global Update.
Disclaimer
World View at UNC-Chapel Hill provides information, resources, and announcements for educational purposes only. It does not represent an endorsement of organizations or point of view by World View or The University of North Carolina at Chapel Hill.



World View's spring seminars look at the historical, political, and culture issues impacting different regions of the world. This spring we will "take" educators to Latin America and Africa. Educators will enjoy talks by experts in the region being addressed and sessions that help integrate global issues into the classroom.

Seminars are for educators of all disciplines and administrators from K-12 and higher education.

1.5 CEU or Professional Development Hours offered per seminar.

Location:

The Friday Center,
UNC at Chapel Hill

Cost (NC educator):

Registration is $175 per person per seminar or $325 for both seminars. A team of 4 is $600 (SAVE $100!) per seminar. A team is comprised of 4 or more individuals from a school, college, or district. Only $150 for each additional team member per seminar.


For more information or to register today please call 919/962-9264 or visit worldview.unc.edu

Travel Abroad with
World View

Join World View for an unforgettable experience and gain knowledge to add global content to your teaching, make lasting global connections, and create a global learning environment for your students. Applications now being accepted for World View's Summer 2012 Study Visit to
Costa Rica.

For more information go to:
worldview.unc.edu/programs-2/international-study-visits/

The Senegal Study Visit is currently full. If you would like to add your name to the wait list, please call Julie at 919/962.6785
World View's
Online Globalization Course
Globalization: An Introduction for K-12 Teachers & Administrators
April 5 - May 16, 2012
Registration Open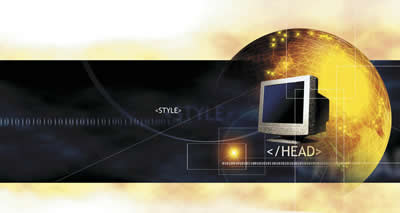 This 6-week online course immerses teachers and school administrators from all disciplines and grade levels in an intensive exploration of the rapid global changes in government, economics, environment and health, culture, and technology impacting our schools and communities, our country, and the planet. The goal of the course is to help K-12 educators become aware of the effects of globalization.
Registration for the Online Globalization Course is $275 per NC educator, but only $225 for World View Partners.
For more information or to register go to:
StreetSigns presents

In honor of Tony Award-winning playwright Athol Fugard's visit to UNC, StreetSigns presents Acts of Witness, two theatrical events in rotating rep, featuring Athol Fugard's Blood Knot directed by Joseph Megel and Poetic Portraits of a Revolution created by Kane Smego, Will McInerney, Mohammad Moussa and Sameer Abdel-khalek.
Fugard's Blood Knot is the story of two South African brothers whose lives are twisted by the madness of apartheid. The New York Times calls the play "a contemporary classic . . . . both a deeply human experience and a symbolic statement." The powerful allegorical story continues to resonate deeply in a world still unable to deal openly with issues of race and wracked by seismic shifts in response to social injustice from the Arab Spring to Occupy Wall Street. The cast features J. Alphonse Nicholson, highly-praised for his recent performance in Mike Wiley's The Parchman Hour at PlayMakers, and Lucius Robinson, whose work locally has ranged from his adaptation of Vertigo in which he played the Jimmy Stewart role to memorable performances on area stages from Manbites Dog to Cary's Koka Booth Amphitheatre, as the two brothers. Joseph Megel directs.
Poetic Portraits of a Revolution is a poetry-driven, multi-media documentary theatre piece about the transformative events in the Arab uprising. The project began when the Academy Award-winning organization Empowerment Project sent nationally-recognized spoken word poets Will McInerney and Kane Smego of the Sacrificial Poets, along with Mohammad Moussa and Sameer Abdel-khalek, to Egypt and Tunisia to collect documentary testimony in video, photographs and poetry. Poetry and recordings from their journey have been featured in nationally-broadcast radio segments from American Public Media and National Public Radio. Their work was featured locally in the Process Series: New Works in Development as they shaped a theatre performance from their experiences, an event recognized by The Indy in Byron Woods' wrap up of the best Triangle theatre of 2011. This production marks the premiere of this important new work.
Performance Schedule
Blood Knot
March 4: 7:30pm

March 5: 7:30pm*

March 9: 8:00pm

March 10: 7:00pm

March 11: 3:00pm

March 19: 7:30pm*

March 20: 7:30pm

Poetic Portraits
March 2: 8:00pm

March 3: 8:00pm

March 6: 8:00pm*

March 8: 8:00pm

March 10: 10:00pm

March 11: 8:00pm

* Performance followed by audience talkback
Tickets
Tickets are $10 - $20 and can be ordered through The ArtsCenter at www.artscenterlive.org, by calling 919-
929-2787, or by visiting the box office at 300-G East Main Street, Carrboro. For more information visit www.streetsignscenter.org.

Special Events
Audience talkbacks will follow the performances of Blood Knot on March 5 and 19 and Poetic Portraits on March 6. A reception in honor of Athol Fugard, who will be in attendance, will follow the final performance on March 20.


About StreetSigns
StreetSigns Center for Literature and Performance is an award-winning professional performing arts and educational center based in Chatham County, North Carolina. Founded in Chicago in 1992, StreetSigns has presented nearly fifty productions in its twenty-year history. StreetSigns has worked in partnership with Northwestern University, the Department of Communication Studies at UNC at Chapel Hill and Georgetown University, always dedicated to the development and presentation of new literary adaptations, company-created theatrical works, innovative new plays and bold re-imaginings of classics. StreetSigns is committed to celebrating the region's rich oral and written traditions and to engaging cultural and political issues through the performance of literature. Learn more at
About The ArtsCenter
International theatre at its most local, ArtsCenter Stage showcases the work of emerging and established artists hailing from next door to around the world. Featuring new works and re-inventions of the classics, ArtsCenter Stage is community-oriented, professional theatre with a commitment to developing new artists and audiences. Learn more at www.artscenterlive.org.
Borrow money from
world view
The World View Foreign Currency Kit contains currency, both bills and coins, from over 35 countries and may be borrowed by educators in North Carolina. It is designed for K-12 educators as a learning tool, using tangible items to teach about people and places, as well as a means for integrating global content across multiple subject areas. Interested higher education educators may also borrow the Kit.

How can I borrow a Kit?
Any North Carolina educator may borrow an available Kit for up to three weeks. To borrow a Kit, please download and read the lending policies and complete a " Lending Agreement".

What's in the Box?
Money! In each Currency Kit there are coins and bills from over 35 countries or territories. The Foreign Currency Kit also contains useful reference books, a map, an inventory of coins and bills included and their country or territory of origin, as well as suggested educator activities.
FOR MORE INFORMATION VISIT:
worldview.unc.edu/global-resources/foreign-currency-kits/